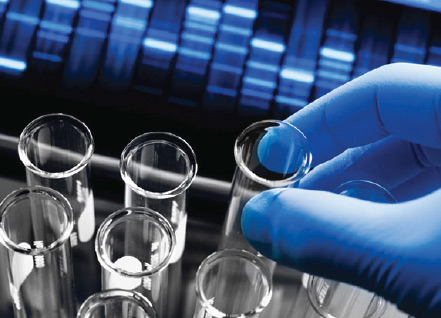 THE PHARMA/MEDICAL ADVANTAGE
Our support team has more than 60 years of experience printing for the Pharmaceutical and Medical industries. Here at TGS, we can comfortably say, "we understand your business". We are comprised of a specialized team of knowledgeable professionals accustomed to working directly with pharma/medical corporations and agencies. We also work with ad agencies, regulatory and legal departments and are familiar with reading FDA and DDMAC standards. Whether it's furnishing our pharmaceutical clients with on-line solutions, developing cost-savings suggestions or providing tracking reports of distributed material, at TGS every detail is managed.
PROJECTS WE HAVE PRODUCED WITH OUR PHARMA/MEDICAL CLIENTS INCLUDE:
Launch Kits (POA)
PI's
Trial Scripts
Formulary Guides
Sales Aides
Pharmaceutical Roll-Outs
Managed Care Aides
Packaging
Slim Jims
Trade Show Graphics & Signage
Journal Ads
Hospital Panels
Convention Panels
Premiums and many more
TGS has an understanding of your industry's needs and we strive to make your experience with us Beyond Remarkable! We would be happy to furnish you with references, case studies or a complete presentation upon your request.
Successfully,
Dell Ard
Strategic Solutions Specialist Pharma/Medical
TGS Pharma/Medical Team has a combined 60+ years experience in the pharmaceutical industry
TGS has been approved by The Pharma Client Marketing, Regulatory and Legal Departments to produce marketing PI's
TGS's experienced Team works directly with designated publications to insure that all ad placements meet pub specifications and regulations and meet all date/time schedules

PI's
Marketing Materials
Formulary (Guides) Binders
Hard Bound Books
Pac Cards
Convention and Hospital Panels
Trial Scripts

Newsletters
Direct Mail
Large Format (Banners, etc.)
Kit Packing and Distribution
Database Maintenance
Corporate, Sales and Marketing Premiums
Website Design/Graphic Design

Custom Pharma/Medical Print-On-Demand Website
Custom design website to support Sales Force, Marketing and Managed Care
Electronic Real-Time Tracking, Cost-Saving Reports, Stock-Saving Reports and Daily Locator

Contractual early pay discount
Contractual volume discount

Graphic Arts Monthly's Top Printers
SGIA Top Printers in North America
Has multiple manufacturing locations with numerous offset & digital presses, bindery, finishing, warehousing, logistics, design and premiums services
TGS also has the largest UV offset 6/C press in the state of Georgia
Headquarters production facility over 150,000 square foot facility located in Acworth, Ga
TGS is a financially secure company currently undergoing ISO Certification

Development of website providing real-time connectivity between The Pharma Client, TGS, designated Agencies and any other authorized users at no cost
TGS provides a team to work specifically with Scout Marketing during development stages of complex packaging and marketing projects to suggest production cost-savings opportunities
Create a specific TGS Team to support the needs assessment as outlined for Scout Marketing
TEAM MEMBERS
DIRECT
CELL
EMAIL

Dell Ard


SVP (Lead)
770.874.5700 x260
770.354.2166
dell.ard@tgsatlanta.com

Tiffany Thurman


Customer Service
770.874.5700
770.617.7684
tiffany.thurman@tgsatlanta.com

Byron Scheile


Owner
770.874.5700 x224
bscheile@tgsatlanta.com

Doreen Scienza


Customer Service
770.874.5700 x240
doreen.scienza@tgsatlanta.com

Michael Kozar


Account Executive
770.874.5700 x228
404.909.2647
mkozar@tgsatlanta.com

Charles Rezac


Owner
770.874.5700 x222
678.923.6644
crezac@tgsatlanta.com

Nubia Mejia


Customer Service
770.874.5700 x226
nubia.mejia@tgsatlanta.com